More clarity. The book is not part of my platform for speaking about The Disney Way. However, everything i learned and taught at Disney made the book's content more compelling as a personal mission to challenge 80-million Baby Boomers to do something great before they die.
Mid Life Celebration:
rethink • reprioritize • recommit
This short, pithy book destroys the worn-out notion that balance is a myth.
Life has five big choices.
And this book explores them in brilliantly simplistic, yet remarkably different context.
Written by a father to his young son in case something bad ever happened to the dad, the message is transforming adult lives.
It's both a loving hug and a kick in the as$.
It addresses excuses, regrets, second chances, and permission.
If you have any interest in previewing the first few pages for free, click the book image to go directly to Amazon. Kindle version available too.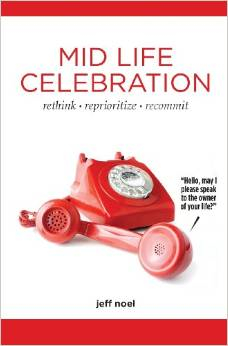 ____________________